Athletics
Badgers are naturally active. On Game Day, we rock the stadium. From intramural leagues to jogs along the lake, explore the limitless recreational opportunities across campus.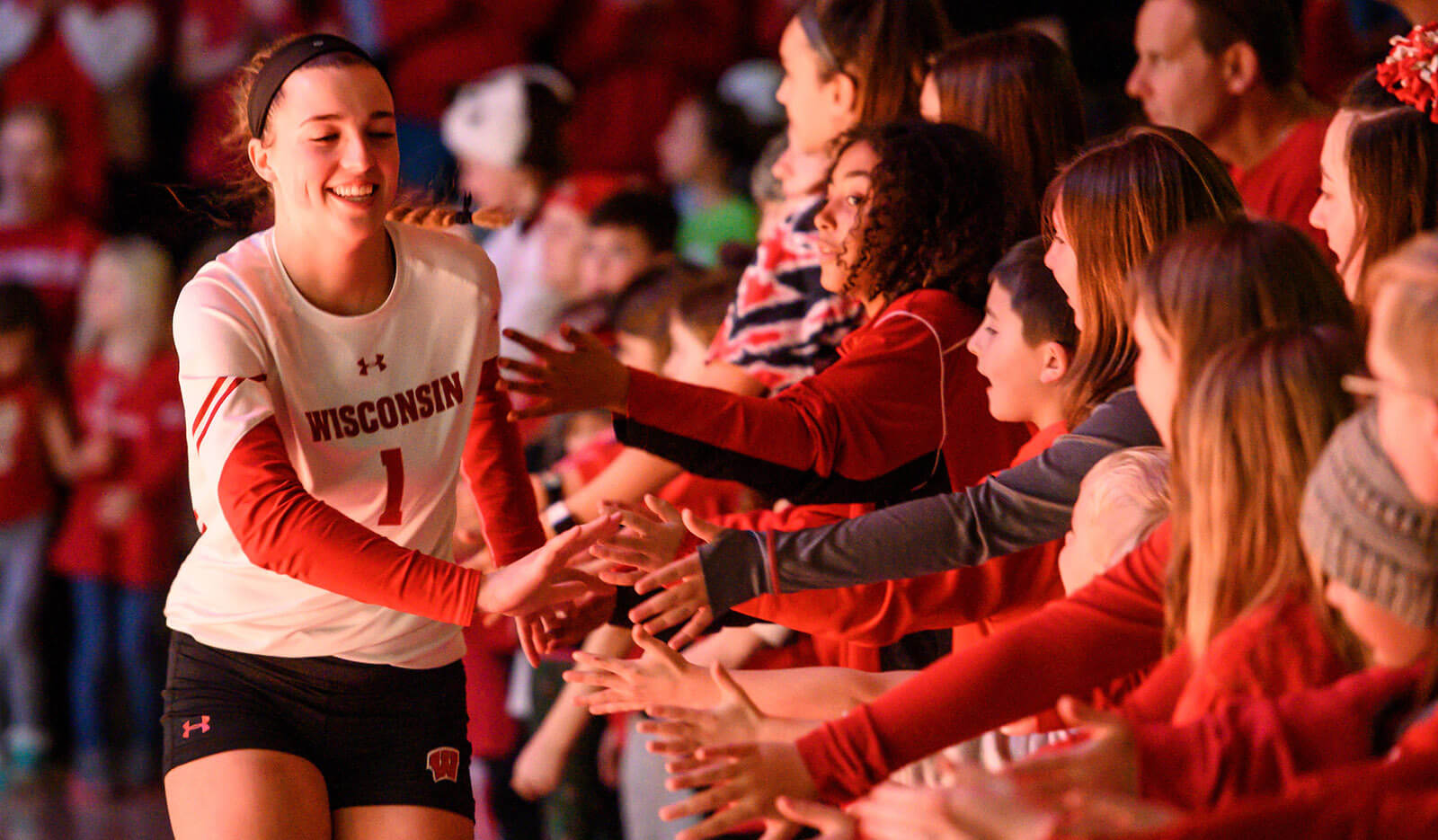 Where Badgers become champions
With 23 Big Ten varsity teams, almost every day is Game Day for the Wisconsin Badgers. Catch the action and cheer on our next national champions.
Embrace your inner athlete
Active Badgers of all skill levels can find opportunities through University Recreation & Wellbeing programs. Join a pickup game, try out for a competitive team, learn a sport, or drop in on a spin class — there's a new experience waiting for you.

We believe in physical and mental fitness
Sweat it out in our modern workout spaces
There's no shortage of modern amenities for the fitness-forward Badger: 30,000 square feet of brand-new workout space, an Olympic-size pool, indoor tennis courts and tracks, outdoor synthetic turf fields, a recreational ice rink, and much more.
Are you searching for something specific?