Operational Status:

We're here for you

The university has moved to remote instruction and limited campus operations until it is safe to gather in person again. We are here virtually to support your success.

Latest updates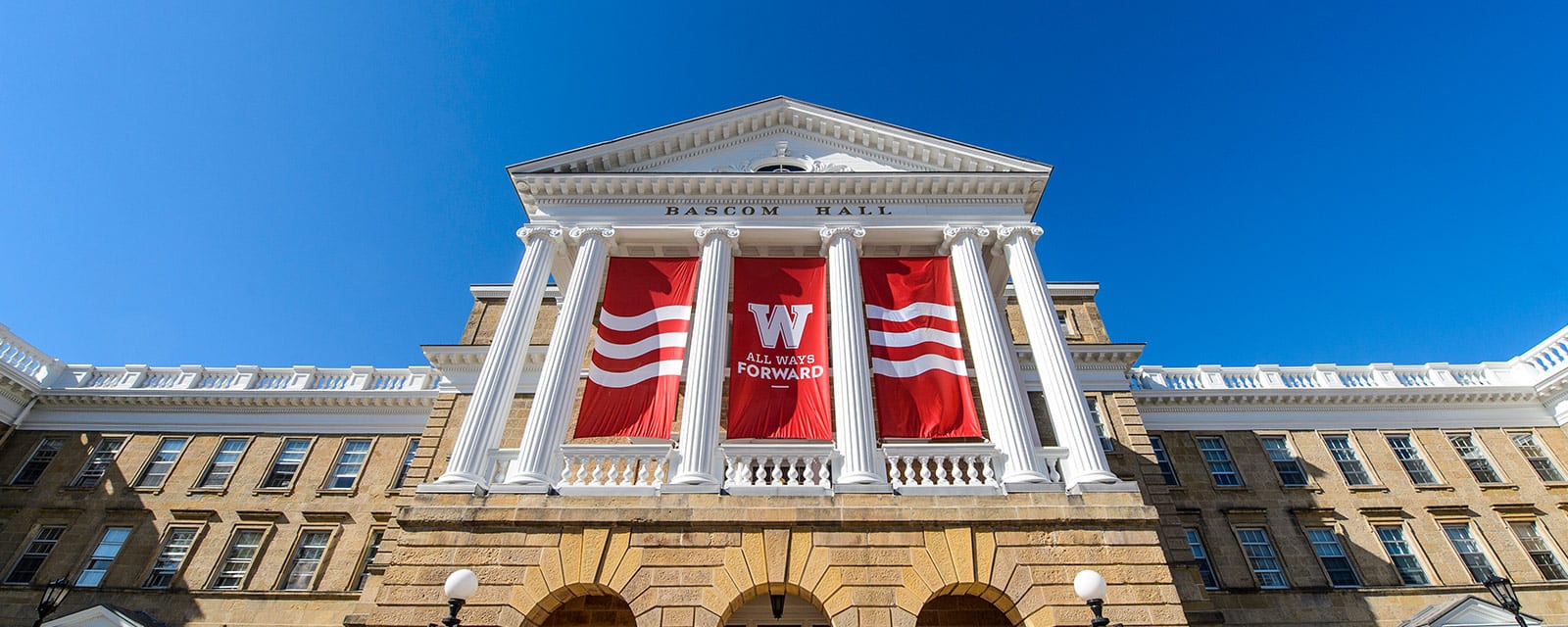 Through "Stay at Home with Wisconsin's Own," the festival will premiere one short film per day on YouTube — an opportunity to enjoy an extraordinary collection that had been slated to premiere at this year's festival, which was canceled.

With the end of face-to-face education this semester, these services are moving online to provide needed support to students remotely. It's both a technical and an emotional challenge, advisors say.
Join a community of visionaries
"We believe the great state University of Wisconsin should ever encourage that continual and fearless sifting and winnowing by which alone the truth can be found."
— 1894 Wisconsin Magna Carta
Top10 in national research spending every year since 1972
Research