Latinx Heritage Month
Expression Beyond the Margins
The Latinx Community continuously demonstrates its vibrant culture within and outside the borders set on our identities and histories. Speaking different languages, practicing different traditions and beliefs, we regularly get put into categories that don't quite fit. We choose to break out of this by using expression as a way to find authenticity. Through art but also politics, language, and knowledge, we express our strength and work to thrive in all avenues. Our month of programming includes dances, performances, embroidery, and many other expressions of our community. This month, join us in expressing our truth, our love, and our aspirations beyond the margins.
#Latinx2022
For more detailed information on events, please click on the event titles below, contact us at latinxcc@studentlife.wisc.edu, and follow us on social media:
LCC Facebook: https://www.facebook.com/UWLatinxCC
LCC Instagram: https://www.instagram.com/uwlatinxcc/ or @uwlatinxcc
Accessibility statement: For questions/accommodations, please e-mail: latinxcc@studentlife.wisc.edu
2022 Events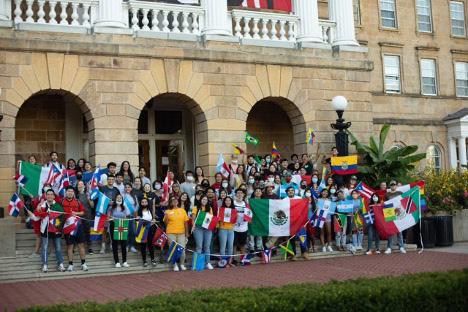 Latinx students at March Up Bascom during Latinx Heritage Month 2021.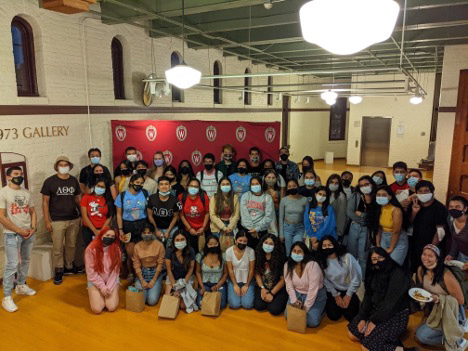 First Year Latinx Students at the 2021 Latinx Cultural Center New Student Welcome.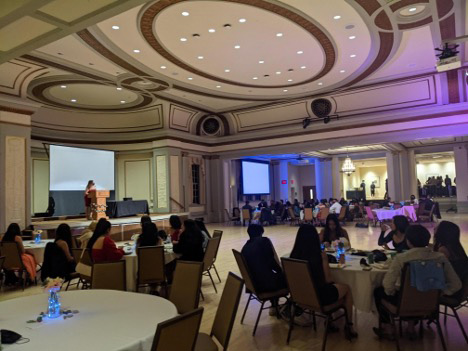 Image of Amari Rios, LSU President, speaking at the 2021 Latine Ball event, closing out the 2021 Latinx Heritage Month.
Thank you to the Latinx Heritage Month 2022 Student Planning Committee
Questions?
Contact us: 608-262-4503
Are you searching for something specific?