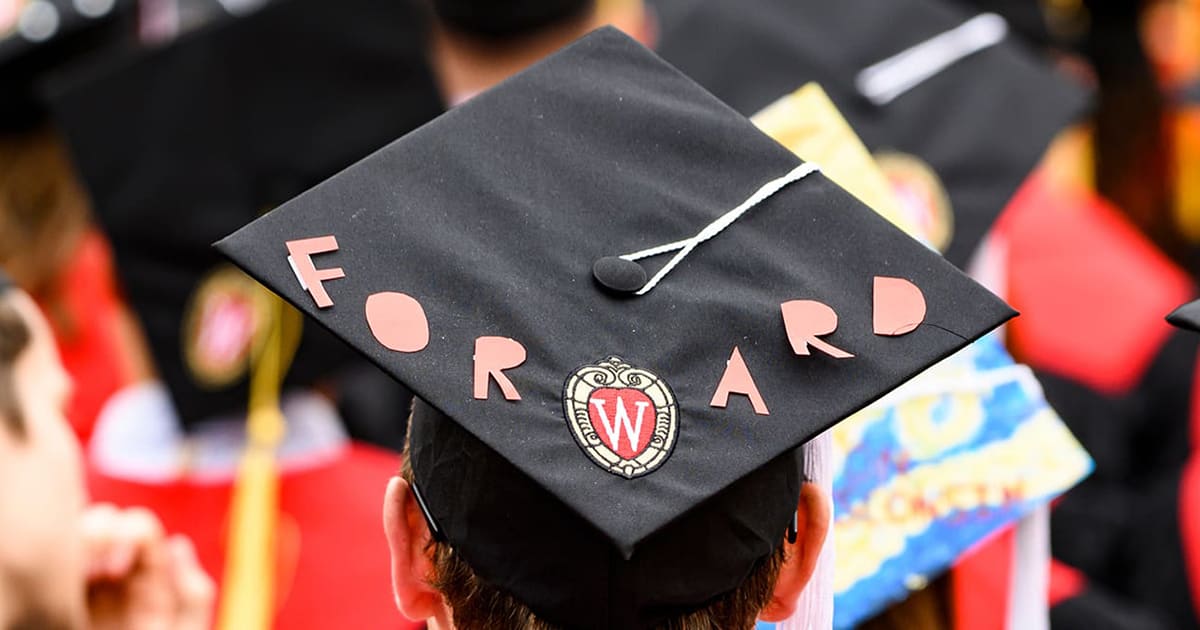 Speakers
Final closed captions will be added later this week.
Opening Remarks, Chancellor Rebecca Blank
Chancellor Rebecca Blank delivers remarks to bachelor's, master's and law degree candidates
Keynote Speaker, Linda Thomas-Greenfield, '75
U.S. Ambassador to the United Nations, Linda Thomas-Greenfield '75, delivers the commencement address
Student Speaker, Barni Shiferaw, '22
Bachelor of Science, biology and vice president of the senior class
As our gift to you (and the graduating class), we invite you to upload a short video message to our Tribute Community Page that honors your graduates. Share one word that represents the class of 2022 and/or one wish you have for them as they move on to the next chapter. Uploading a video is simple and easy. Content will be shared with graduates after the ceremony this weekend. Thank you for sharing a Tribute!
Additionally you can surprise your grad with congratulations and well wishes from their entire family and friend group with a personal graduation video montage. The UW-Madison Parent and Family Program partnered with Tribute to make this service FREE for UW-Madison grads and their families. ($29.99 value)
Attend an event
Watch from the Unions
The Wisconsin Union team invites you to a livestream of the Camp Randall Stadium graduation ceremony at Union South's outdoor Sun Garden and indoor Sett, or Memorial Union's outdoor Terrace or indoor Rathskeller. Seating is first come, first served, and there are thousands of seats and dining options. Find more information about these and other Union-hosted graduation events, such as free concerts and free professional photos of grads on big Terrace chairs.
School and college events
Make sure to celebrate with your school, college, unit, department, or organization. Check out the schedule of celebrations for additional information.
Recent-Grad Weekend
It's time for a new summer tradition! You're invited to kick back, relax, and soak up the fun of Madtown with fellow UW alumni who have graduated within the past eight years on June 24-25. Join us for a weekend of reconnection and celebration, featuring access to exclusive receptions and social mixers, a rooftop brunch, a Madison Mallards game with bottomless food and beverages, Badger trivia night, DJay Mando '16, and more. Questions: Contact Karla Foster at srg@uwalumni.com.
Celebrating the Class of 2022